BEST HYMENOPLASTY SURGERY & COST IN DELHI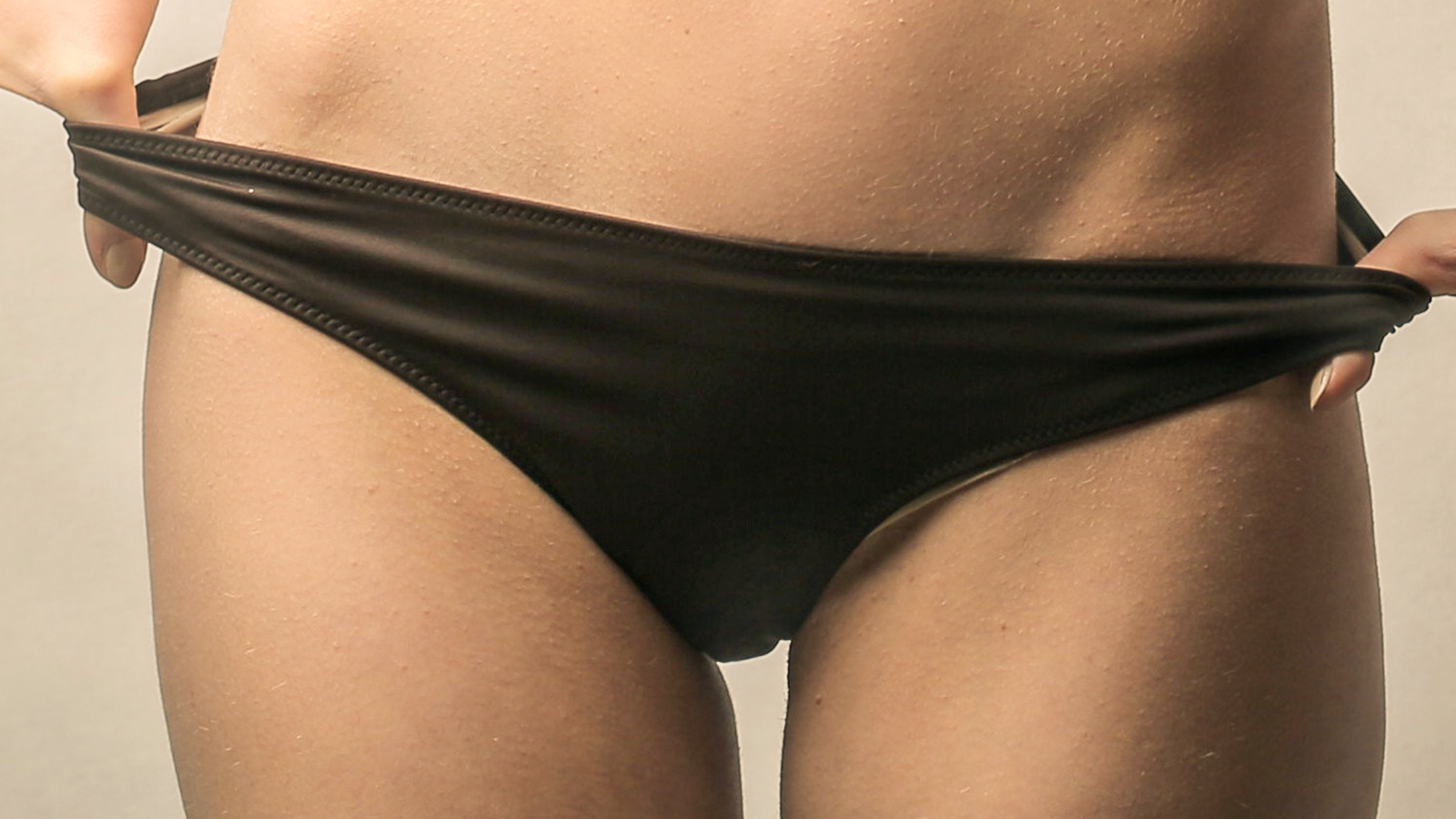 What exactly is a hymen?
The hymen is a part of the female external genitalia. The word 'Hymen' originates from Greek the word itself means a 'membrane'. The hymen is a thin, pink, membranous tissue that covers the vaginal opening in women. Like other anatomical structures, hymen too differs from woman and woman. Hymen covers the entire vaginal entrance in some women, while it only covers a portion of it in others. The existence of an unbroken Hymen is commonly misinterpreted as a sign of virginity in some cultures, despite the fact that hymens can rupture for a variety of reasons, including the use of a tampon, athletic activity, or exercise.
Despite the fact that the hymen serves no physiological function in the body, having a broken hymen for any reason can be a source of concern for women. Hymen repair surgery, also known as hymenoplasty surgery, is becoming incredibly popular and accessible as technology advances.
Hymenoplasty surgery is the restoration of the hymen in layman's words. It is a surgical procedure that is used to reintegrate or rebuild a hymen that has been broken. Hymenoplasty not only helps in reconstructing the Hymen, but it also boosts women's confidence and helps them maintain their integrity in traditional society.
So, if you're someone considering a hymenoplasty surgery in Delhi, we have covered everything about the surgery including procedure, risks, benefits, hymenoplasty surgery cost in Delhi, down below.
What is Hymenoplasty?
Hymenoplasty, also known as hymenorrhaphy, is a frequent plastic surgery procedure in women for hymen reconstruction or repair. This procedure is to repair the hymen that might be broken while premarital physical relation or while engaging in physical sports. The remains of the ripped hymen are being used for reconstructing the hymen. This procedure is done for revirginization for religious or cultural purposes. Other names with which this surgery is famous are hymen reconstruction, hymen repair, hymen surgery, hymenorrhaphy.
The hymen is the rosy pink colour membrane that blocks the vaginal entrance. It covers half of the vaginal opening and is considered a symbol of virginity. It usually rips up after the first sexual penetration or due to the physical injury, sports, usage of tampons, etc. To get it repaired, Hymenoplasty surgery is performed.
Eligibility of hymenoplasty:
Hymenoplasty, as a cosmetic procedure, plays no such physiological purpose. The following are the eligibility criteria for undergoing a hymenoplasty surgery:
Women should be at least 18 years old.
The reason for the breakage of hymen should be clear (swimming, exercising, sports, horseback riding, etc.)
Women should not have vaginal infections or have been infected with a sexually transmitted disease.
There hasn't been any major sickness or autoimmune condition.
Women who are in good physical health.
Benefits
There are numerous benefits of Hymenoplasty surgery:
Surgery in Delhi is a completely safe treatment that aids in hymen restoration rapidly. This is done under anaesthesia which ensures painless surgery.
There are no long-term scars or wounds from this procedure since modern technologies are used, such as sutures that become invisible after 20 to 25 days.
There is no risk of infection or complications if adequate care is performed.
The procedure aids in the restoration of sexual assault victims' integrity. Females are more affected psychologically than physiologically by this procedure.
The procedure repairs the hymen and aids women in preserving their virginity in a conservative society.
The hymen regeneration surgery helps women feel rejuvenated and young.
The re-establishment of a woman's hymen can have significant psychological advantages, protecting her against cultural and societal abuse.
Risks
Hymen Repair is a surgery that is very safe and does not involve many complications. However, there are a few risks associated with the surgery and are easily treatable with extra precautions. Usually, these risks are visible due to inappropriate hygiene, usage of tampons, having sexual intercourse just after the treatment, doing heavy workouts, and more.Hymenoplasty surgery in Delhi at ANAYSHA Aesthetics is a generally safe operation with no long-term risks. There may be some transient discomfort following the operation, such as:
Bleeding after surgery: In very rare cases, bleeding following hymenoplasty surgery might occur if the patient engages in intense exercise. However, this is not a typical occurrence, and it may be prevented if you take precautions.
Vaginal infection: inadequate hygiene following surgery can lead to vaginal infections, which can result in a greenish discharge. It is suggested that you consult a doctor in this case, and medicines are usually prescribed to treat the infection.
Itching and discomfort: Following surgery, you may have discomfort and itching. After the procedure, women may have some pelvic pain around the vaginal region, but this will subside.
Moisture buildup on the surgical site is one of the most common causes of fungal infections. After surgery, wearing tight clothing and non-breathable materials can cause a build-up of perspiration and vaginal discharge, which can lead to infection over time.
These are a few risks and complications which are minor and can be easily treated with good care after the surgery. However, to avoid worsening of the condition, patients must share all the complications to the doctor and follow the instructions carefully. Choosing the best surgeon will help you in reducing the complications of the treatment. There are many specialists who offer superior results together with the less hymen surgery cost in Delhi.
Process of hymenoplasty
Prior to the hymenoplasty surgery in Delhi, the doctor conducts a complete pelvic examination to determine whether the patient is an ideal candidate for the procedure. Following a thorough assessment, a treatment plan is devised. Because hymenoplasty entails the surgical repair of the hymen, it is usually performed under local anaesthesia and under the supervision of an experienced surgeon.
The anaesthesia is administered by the surgeon before starting the procedure.
The operation begins with the hymen's torn edges being resected first.
The reconstruction can be done in the following ways and the surgery can entail different approaches:

The prior hymen remains can be utilised as the basis for the secondary hymen, which is subsequently stitched together. The stitches used here are dissolvable, which means they leave no scars and dissolve on their own.
An artificial membrane can be placed as an artificial hymen without any blood supply if there are no remains or old hymen. This membrane is constructed of a biomaterial that resembles skin.
A vaginal flap from the vaginal lining can be utilised to reconstruct a new hymen in a different way. This has a supply of blood.

Following surgery, the incision is closed using dissolvable sutures, which do not need to be removed because they dissolve and heal fully after 20-25 days.
Hymenoplasty procedure duration
The duration of hymenoplasty surgery might vary with the type of technique opted for the surgery. In the case of basic treatment, doctors can complete the hymenoplasty treatment in 30-40 minutes. However, It might also increase or decrease as per the condition and the requirement of the patient.
Since the surgery is a day care procedure, the patient is not asked to stay in the hospital. Once the surgery is done, patients can return back to their homes.
Recovery time
Hymenoplasty surgery does not involve high recovery time. Once the patient is done with the surgery, she is asked to take rest for a few days, say 3 to 4. After resting for some days, she can return back to her work with extra hygienic care. However, it takes approx 10 days to get started with moderate activities and physical exercise. The intense physical activities can be started after 2-3 weeks of the surgery. The full recovery takes some more time like 6 weeks and later to that patient can get started with her sexual activities too.
Post-Surgical Care
The body needs time to recover following the surgery. The use of dissolvable sutures allows for a speedy recovery, but there are a few things to remember after the operation to speed up the healing process.
It should be noted that there may be some general discomfort following surgery; however, with the use of prescribed drugs and care, this will subside with time. It is recommended that you follow the directions given by the surgeon.
Avoid using public facilities such as toilets and washrooms for at least 4 to 6 weeks following surgery since there is a risk of contracting a urinary tract infection.
It is recommended that you avoid intercourse for at least two weeks following surgery since it might create complications.
Tampons should not be used during the following menstrual cycle since they might rupture the hymen. Sanitary pads are safe to use.
Maintaining appropriate cleanliness is critical for both assisting the healing process and avoiding illnesses.
After the procedure, you should not smoke or consume alcohol for at least a month.
Extremely sour and spicy foods should be avoided. Instead, eat a well-balanced diet.
Types of hymenoplasty
Virginity Restoration Surgery a.k.a Hymenoplasty is of different types. After an evaluation or a few checkups, the Plastic surgeon decides the surgery type that can work the best for you. Following are the types:
Luminal reduction: This is a short-term method that can only go for a few days. It is generally preferred before marriage. Under this treatment, a strong and fine thread is being used sewing the torn hymen. It tightens the vagina and reduces the area of entrance. The thread will later come out slowly after having sex. Hence, patients are required to be extra careful after the treatment.
Three-layer: In this type of Hymenoplasty surgery, the leftover pieces of the hymen are sewn up together after giving the local anaesthesia to the patient.For better results of the surgery and to avoid complications, patients are required to keep in mind the basic hygienic procedures.
Undergo the Best Hymenoplasty at Anaysha Aesthetics in Delhi
The best hymenoplasty in Delhi is offered at Anaysha Aesthetics. Women are typically born with skin tissue that separates the various parts of their vagina. There may be damage to the hymen because of various reasons. For instance, physical trauma and sexual intercourse can damage the hymen.
Dr Shivani Atri Singh performs hymenoplasty by adhering to the latest procedures. As the best cosmetic gynaecologist, Dr Singh has extensive experience in hymenoplasty. To get relevant details about the procedure, consult with us today.
Is Hymenoplasty the Right Option for you?
Hymenoplasty is the right option for you if you comply with the below-mentioned criteria.
Your Main Objective is to Repair the Hymen
During the procedure, Dr Shivani Atri Singh will fix the tissue connecting the lower and upper vagina. For more details on hymenoplasty surgery cost in Delhi, consult with us.
Your Health Conditions Will Support Surgery
The hymenoplasty is a cosmetic gynaecological procedure at our clinic. Therefore, most patients without health complications will be good candidates for hymenoplasty.
You have no Chronic or Complicated Health Conditions
Dr Shivani Atri Singh will perform an initial consultation to determine complications and chronic illnesses. We will also tell you the things to expect after the procedure. We will also guide you in implementing the best treatment decisions.
What should you Expect during the Procedure?
We offer the best hymenoplasty in Delhi because of our ability to tailor the treatment processes. Hymenoplasty at our clinic is usually conducted under local anaesthesia. The surgeon will make a triangular incision in the base of the vulvar vestibule. The tissue repair process starts from the apex to the hymenal caruncles. We will also suture the hymenal tissue.
We offer customised and highly specialised hymenoplasty in Delhi. For complete details about hymenoplasty surgery cost in Delhi, consult with us today.
Why ANAYSHA Aesthetics? & Conclusion
It might be difficult to select the best hymenoplasty surgery facility in Delhi because there is so much information available. Hymenoplasty is a highly intimate surgery for women, and they prefer to keep it that way. ANAYSHA Aesthetics team of doctors and staff have successfully completed hundreds of hymenoplasty surgeries in Delhi. Some of the reasons why you should choose ANAYSHA Aesthetics for your hymenoplasty surgery in Delhi are listed below.
At ANAYSHA Aesthetics, hymenoplasty costs are affordable.
We provide a totally private operation and respect the privacy of our patients.
Surgeons are well qualified to guarantee a successful surgery.
After-surgery care
Instrumentation and equipment of the highest quality, along with modern techniques for surgery.
The hymenoplasty cost in Delhi
The hymenoplasty cost in Delhi is entirely subjective since it is determined by various aspects. The Hymenoplasty procedure necessitates a tailored plan for each individual based on the woman's age, past health problems, and surgical requirements. It is frequently performed in combination with other aesthetic treatments, which raises the overall cost.
The following are some of the factors that contribute to the variation in hymenoplasty cost in Delhi:
The choice of clinics: the clinic equipped with the latest infrastructure and advance equipment adds to the cost of the surgery.
The anaesthesia cost: Using the correct techniques and the dose of anaesthesia is critical to the surgery which can lead to varying costs.
The surgeon who was consulted and his professional experience for hymenoplasty surgery, consulting a senior and well-experienced surgeon should be a top priority.
Multiple tests are performed in order to obtain a clear image prior to surgery. These are recommended in order to assure a complication-free procedure. The cost of the testing varies from patient to patient.

Generally, the Hymenoplasty costs in Delhi might range between INR 30,000 to 80,000.

Call us at +91-8094077860 or visit ANAYSHA AESTHETICS to know more!

FAQ