PRP Treatment In Delhi
Overview
PRP therapy for hair loss is a three-step medical treatment in which a person's blood is drawn, processed, and then injected into the scalp.

PRP injections can trigger natural hair growth and maintain it by increasing blood supply to the hair follicle and increasing the thickness of the hair shaft.
The leading advancements in the medical field have introduced a range of new treatments and PRP treatment is one of them. Defined as platelet-rich plasma, PRP therapy is done to promote hair growth and skin healing. Since the treatment is fairly new, it is crucial to undergo the best PRP treatment in Delhi with an experienced cosmetic & plastic surgery clinic for noticeable results.
The main objective behind PRP is to inject the extracted and secluded platelet to then inject the same into the damaged tissues in the body to stimulate growth and healing. In cases of hair restoration, the extracted platelet is injected into the scalp to stimulate hair regrowth.
Although primarily used for hair loss, PRP treatment is also effective in treating conditions of tendon and acute injuries that patients complain about. It is also effective in treating chronic conditions like Osteoarthritis. However, in this article, we are going to discuss the importance of PRP for hair loss and is PRP treatment for hair loss effective?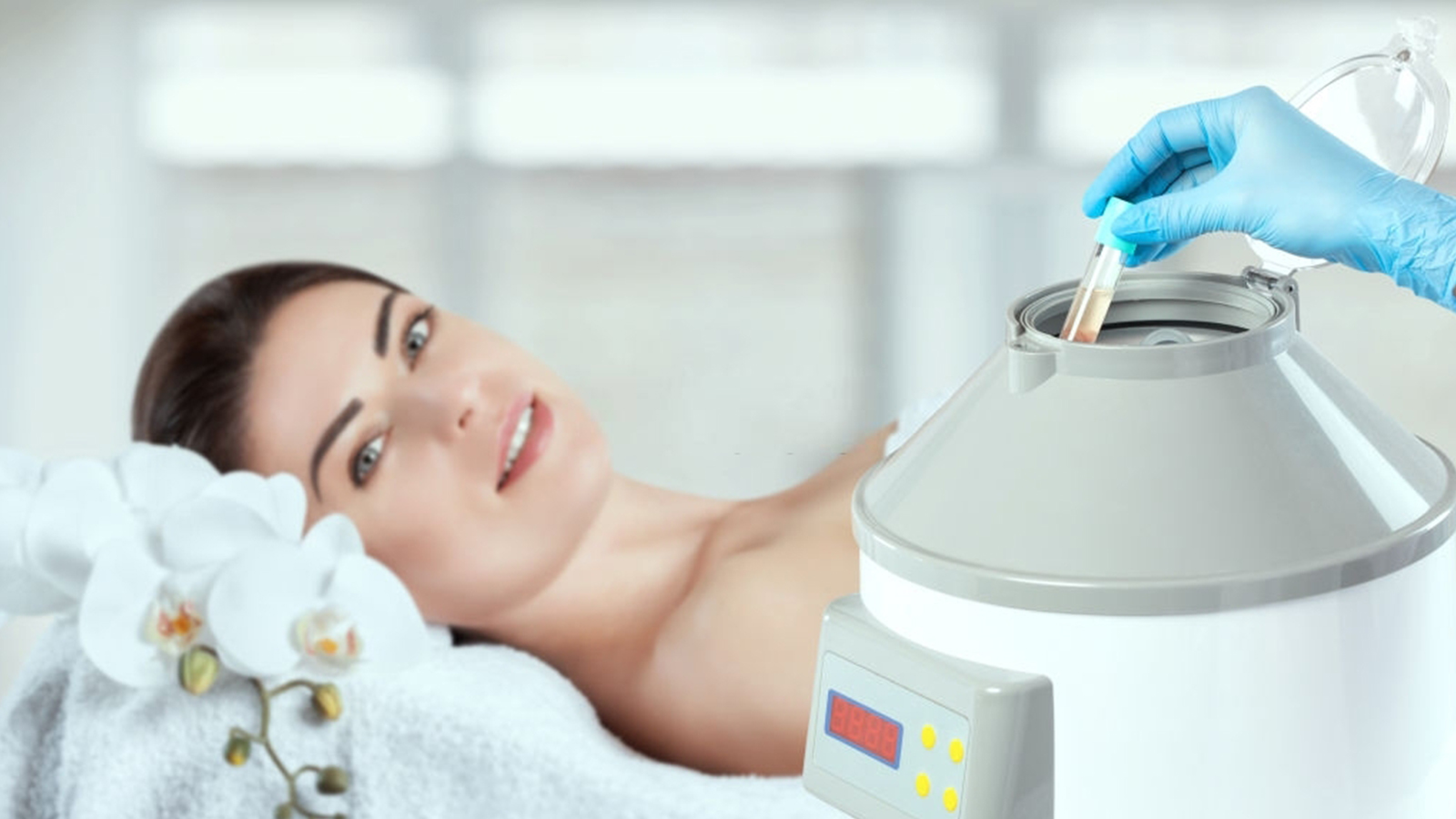 What is PRP treatment?
PRP, also known as Platelet-rich Plasma treatment is a three-step medical procedure wherein the patient's blood is drawn, processed, and injected into the scalp to promote hair regrowth from the follicles.
Wondering how PRP for hair works?
Well, initial studies suggest that PRP injections stimulate the health of the hair follicles in the scalp to trigger the natural re-growth of the hair. Also, the treatment maintains a steady blood circulation around the scalp that keeps your hair growth steady and effective.
The treatment not just helps trigger the regrowth of the hair from the follicles, it also enhances and improves the thickness of the hair shaft to ensure effective hair growth in the long run. However, is PRP for hair safe?
To answer it in short, yes, it is safe. However, there are not enough conclusive studies to determine the 100% efficacy of the treatment. But, one assured thing about this treatment is the fact that it has been in practice since the 1980s, which means that the procedure is deemed safe enough to be practiced in the medical field.
What is the purpose of PRP?
The purpose of PRP is quite extensive. Not just for hair loss, PRP treatment is also effective for treating different kinds of injuries. Some of the primary purposes of PRP include:
Hair loss – This is used to treat receding hairline, balding patches, and consistent hair loss in patients. PRP without hair transplant is effective in treating androgenic alopecia in patients.
Injuries –Both acute and chronic injuries like tendonitis and tennis elbow can be effectively treated with PRP. PRP injections are also used in treating sports injuries in patients, including knee sprains and pulled hamstring.
Post-operative repair –Several surgeons have found effective results in treating a torn tendon after surgery using PRP injections, especially after anterior cruciate ligament surgeries.
Osteoarthritis – Compared to hyaluronic acid injections, a 2015 study found that patients responded better to PRP injections in healing the pain and inflammation.
Who needs a PRP?
Since we are primarily focused on the usage of the PRP treatment in Delhi, we are going to incline our focus towards the need for PRP treatment for hair loss and restoration, let us focus on the same.
You might consider undergoing PRP if:
You are struggling with premature hair loss
You have balding patches on the scalp
You have issues with chronic hair issues like alopecia
You struggle with issues of hormonal imbalance
You are healthy
How effective is PRP for hair loss?
Is PRP for hair loss permanent and effective? This is a question that swirls around in the mind. However, in order to understand the effectiveness of the procedure, we need to know about the steps involved in it.
As we said before, PRP treatment is effective for tending to bouts of hair loss and is done in three distinct stages.
Step 1
The surgeon starts by drawing blood from your arm and transferring it into a centrifuge. Your blood is drawn — typically from your arm — and put into a centrifuge (a machine that spins rapidly to separate fluids of different densities).
Step 2
The collected blood sample is churned in the centrifuge for about 10 minutes which separates the blood into three distinct layers – platelet-poor plasma, platelet-rich plasma, and red blood cells. The platelet-rich plasma is the one that is used for the procedure.
Step 3
The last step is to collect the platelet-rich plasma in a syringe and is then injected into the areas on the scalp with lacking hair growth.
Will PRP regrow hair? Definitely, it will. However, there are a few allied factors that influence hair regrowth. It depends on the health of the patient and how well their hair follicles respond to the treatment. Additionally, the skill and experience of the doctor also play a very crucial role in the process.
Remember that PRP injections can take weeks before they show results. Some patients have even reported seeing results around 6 months after the procedure. So, you need to have a transparent conversation with the surgeon before you go ahead with it.
Also, you might question, "How often do I need PRP for hair loss?" It depends on how well the first session of treatment has worked for you. If you are seeing viable results from the first round and you want to see more regrowth, you might consider undergoing the procedure again.
Benefits of PRP for Hair Loss
What are the benefits of Hair PRP? This is another question that several patients seek answers for, especially the ones in India since PRP is still a very new procedure in the country. If you are considering PRP treatment for hair loss, there are a few benefits that you need to know about.
Has reduced side effects – Since PRP therapy uses the body's own platelets to charge the circulation and the hair regrowth, it has a lot fewer side effects as opposed to other hair restorative procedures.
Less visible scarring – PRP therapy uses injections to get the platelet-rich plasma into the scalp, leaving behind fewer risks of scarring as opposed to hair transplant surgeries.
Quicker recovery – Since the procedure only uses injections for the procedure, it isn't surprising that it has a quicker recovery. Patients can often get back to their normal life within a day's time.
Why is ANAYSHA Aesthetics a good choice for PRP?
If you are considering PRP for hair loss and you are wondering, where can I get PRP done, ANAYSHA Aesthetics is hands down one of the best clinics.
Here's why:
Well-equipped clinic with state-of-the-art infrastructure and latest medical equipment
Highly experienced cosmetic surgeons with trained staff for precise treatments and higher success rates
Affordable treatment costs for heightened accessibility